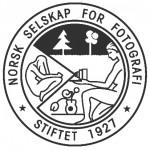 OK – I did a small dance and almost frightened my wife (I never dance) – Reason: Best possible outcome from the national contest: 1.price!
As told in my blog I entered "My State of Mind" into the National Photographic Contest and it sure hit a home run. Gold Medal in "Humor" and a also make a mental note that my picture is used in all ingress for presenting the results. Not bad for a first-timer. Might be hard to follow up though.
This is the link to the results (Afraid Norwegian only); http://www.nsff.no/cms/index.php?page=nyhetsarkiv&nyhet_id=1201
Will update with a scan of the diploma and a gold medal when I get them in-house…
And I committed some more pictures as well in open class and got 3 accepted, ie within the best 20-30% percentage of committed pictures.
Next round is already working in my clockwork mind, theme is "Silence" and I have a many ideas already. Need to think how to resolve them though…