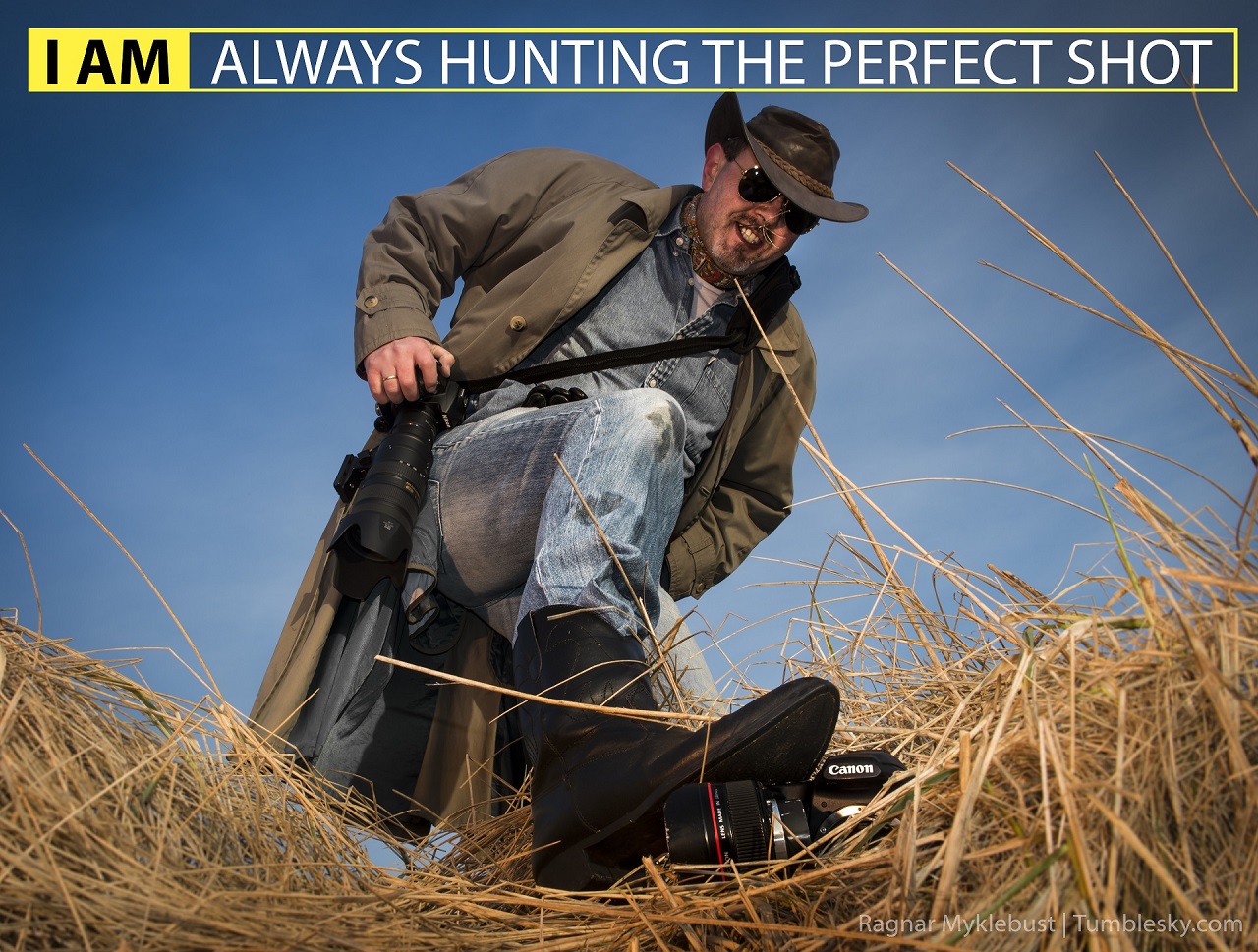 The I AM commercial profile of Nikon as all too tempting NOT to use for fun. I have already created some pictures for giving a punchline to forum debates. I even adopted it for my site-logo The idea for these photos was also meant for the humor competition earlier shown for "my state of mind" blog, but I will not submit this as its a little too much fuel into a war-zone and will anyhow never get votes from the Canon's.
Myself shooting with Nikon I might be misunderstood as I recommend Canon as well as Nikon to any who ask my opinion. As a matter a fact, I might just as well recommend Fujifilm and looking back, Fujifilm is the one brand I have bought most over the latest years.
Anyhow, I wanted a cowboy'ish look for this picture, big blue sky and little disturbing background. Intentionally I was looking for a spot with a horse but that proved a little worse. I had myself as model again. From the attic I found an old coat from the late 80's, a kangaroo skin hat, bought in Australia, some bluejeans and my brother had some shoes to match. Ebay Ray Ban sunglass rip-offs and finally: At a local photo equipment shop, Japan Photo, there has been a lot of unlucky cameras and glass with an add for insurance, and they willingly lent me a smashed Canon body and lens. Many thanks!
The shot was made early spring with a sunshine giving a little too cold light. I wanted a look and feel of warm and dusty USA, so the SB900 flash was set up with the yellow gel to add some warmth to the picture. The camera was set down in a ditch on a small tripod, the legs bent in upward angles to stabilize. This gave me little room to work and find the composing I wanted, and I soon wished for a little more wide angle than my 24-70 could give me (just sold of my Tokina wide angle lens and had not bought anew). Normally I would compose this using my Camranger – but I wrongly assumed that Nikon D7000 and D800 used same cable. Now I know better. So any watching me doing these shots might wonder what this loony was doing. Crunching down a ditch, running fast around and pose with a crazy grin, flash and repeat, repeat, repeat… From a 100 shots, 2 were about what I wanted and finalized in Lightroom and Photoshop. Need some fuel to heat up the war, please take care not to get flamed.
A fotnote: I know I have not used the 100% correct fonts for these, but I am not (yet) using money on an font I like to think should be included in my Adobe subscription package.
Runner up (Click for larger picture)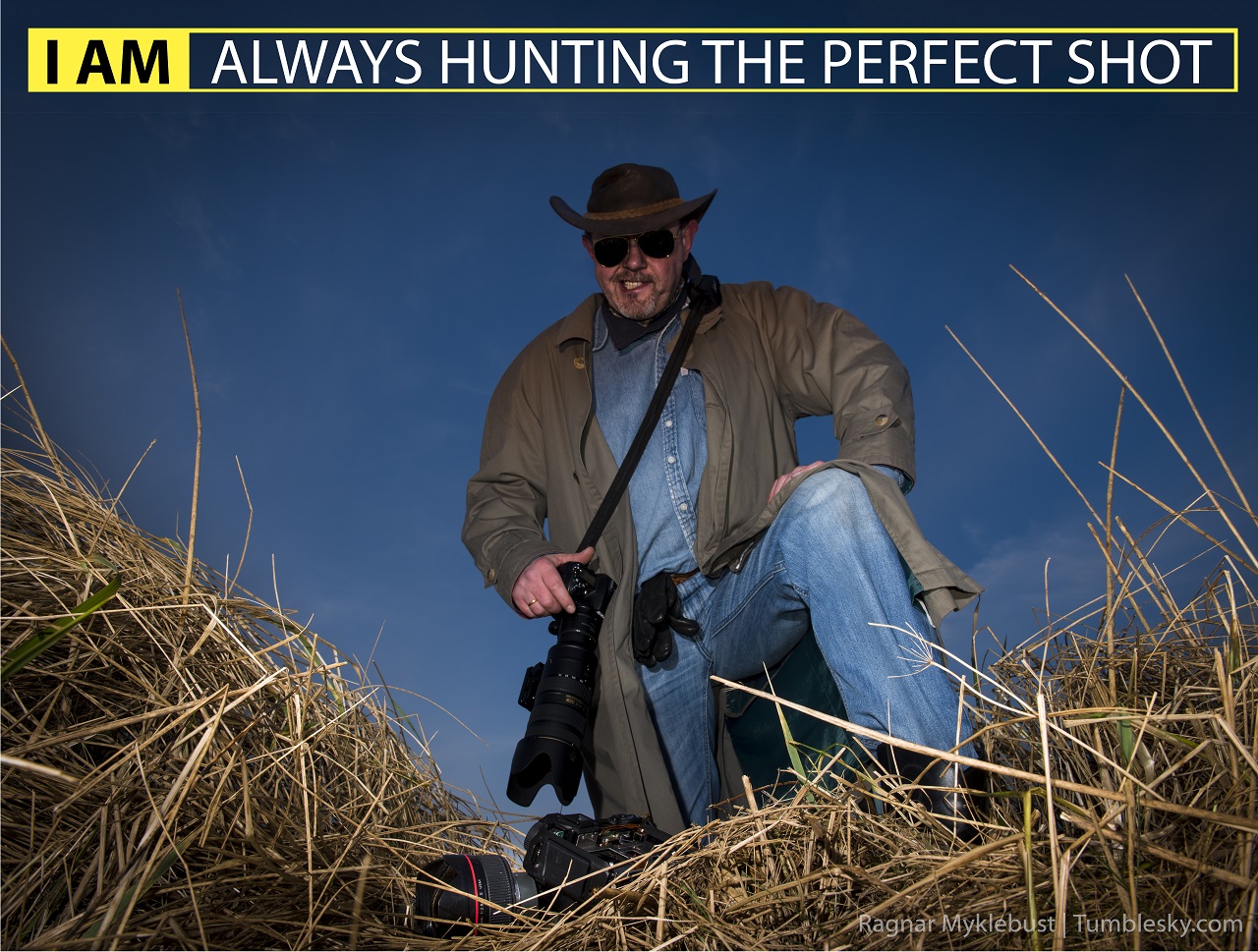 Favorite (Click for larger picture)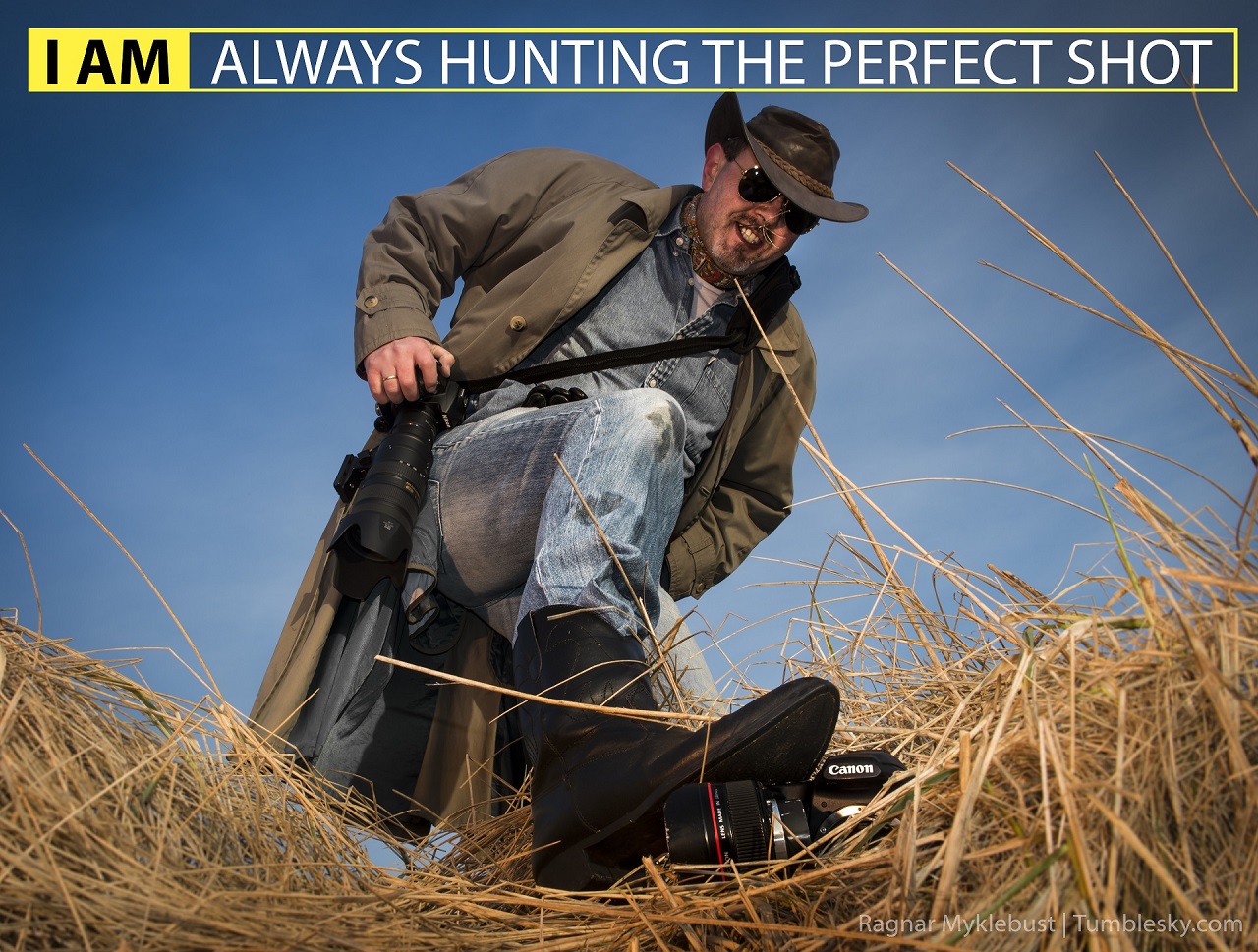 Ragnar Myklebust is TumbleSky Photograpy || Copyright © All rights reserved.